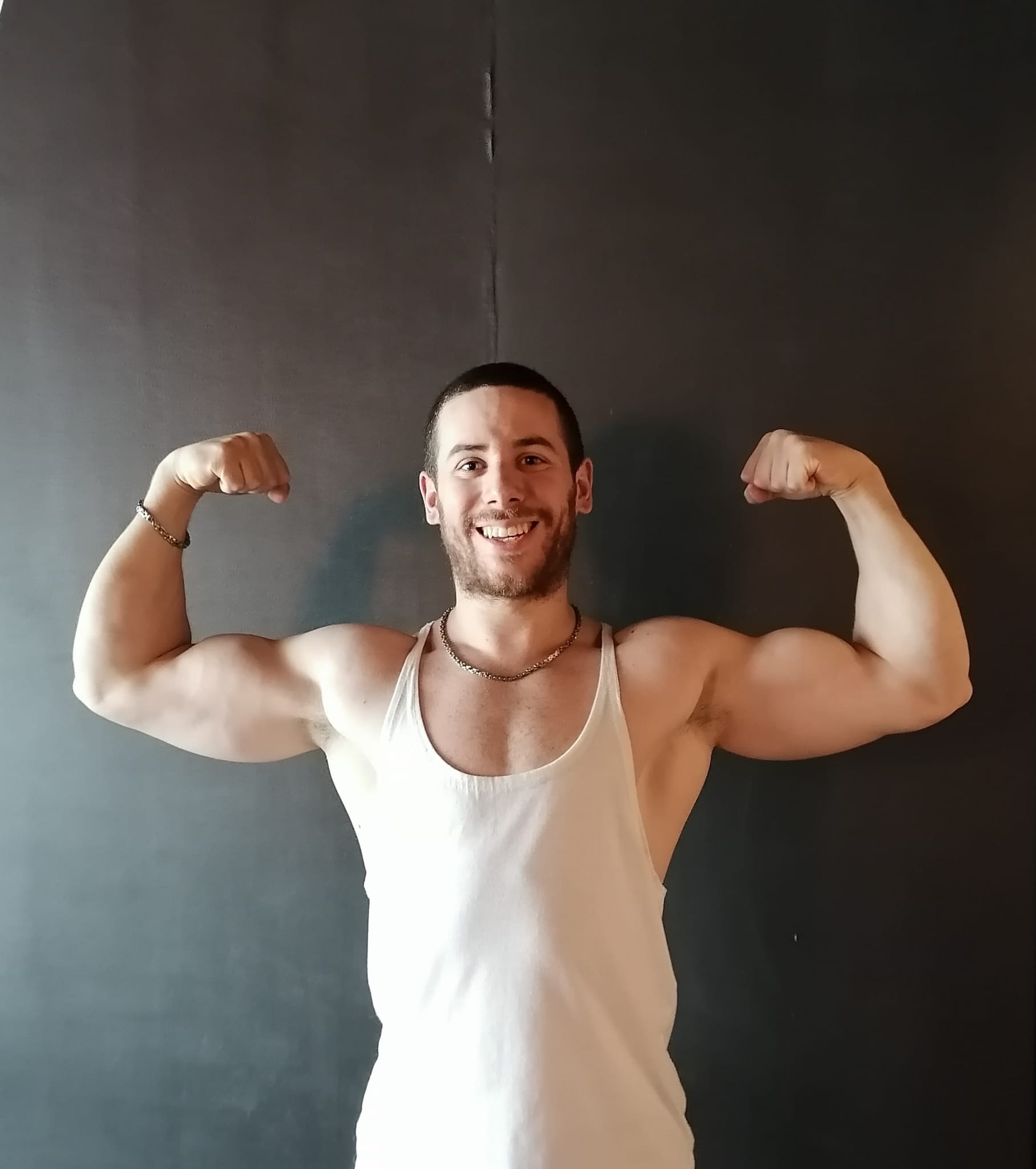 Antonio Liggieri - Personal Trainer Torino


Anche A Domicilio
Ciao, sono Antonio!
Il tuo Personal Trainer che ti farà raggiungere l'obiettivo che desideri!
Su di me
Perché le persone hanno bisogno di un Personal Trainer
Strategie nutrizionali
Dieta su misura per stare in salute e non far mancare nulla al corpo per migliorare
Routine di allenamento
Aggiornare periodicamente l'allenamento è essenziale per poter raggiungere l'obiettivo prefissato.
Supporto individuale
Più un amico che un allenatore personale.
Consigli mirati
I consigli dettati dalla cultura e dall'esperienza dimezzano i tempi.
Sarò felice di condividere con te ciò che ho imparato negli anni e la mia lunga esperienza che mi ha consentito di forgiare un corpo da dio greco rendendomi più forte, grosso, felice e sano.
3 mesi di Personal Training
Inizia subito a lavorare sul tuo corpo con i miei programmi di allenamento creati su tua misura:
in 90 giorni vedrai allo specchio una persona totalmente differente!
Ogni Grande Sogno Comincia Con Un Sognatore!
Ricorda sempre, hai dentro di te la forza, la pazienza e la passione per raggiungere le stelle.
Downloading the MyFitnessPal app and lacing up my running shoes helped me kick 53 pounds to the curb.
When it comes to weight loss, exercise is your best friend. If you haven't exercised for a long time and are very out of shape, start out by exercising for just 10 minutes a day, and add on over time to build up to 30 minutes to an hour every day. Do both aerobic exercise (like walking, swimming, and cycling) and anaerobic exercise (resistance training, weight lifting) for best results. Aerobic exercise has many benefits: it improves insulin sensitivity, strengthens your heart, gives you more energy, and much more.
It all was quite simple but I could never do that alone.
Physical activity
94% increased their physical activity (most frequently through walking)
90% exercise, on average, about 1 hour per day
62% watch fewer than 10 hours of TV per week
Richiedi un consulto gratuito
È ora di prenderti cura della tua salute!